M/V SOUND ADVENTURE
Alaska Leader Tours is proud to present the new high-speed 35' Packcat the M/V Sound Adventure.
Munson Boat Building Company in Mount Vernon, Washington built the Sound Adventure.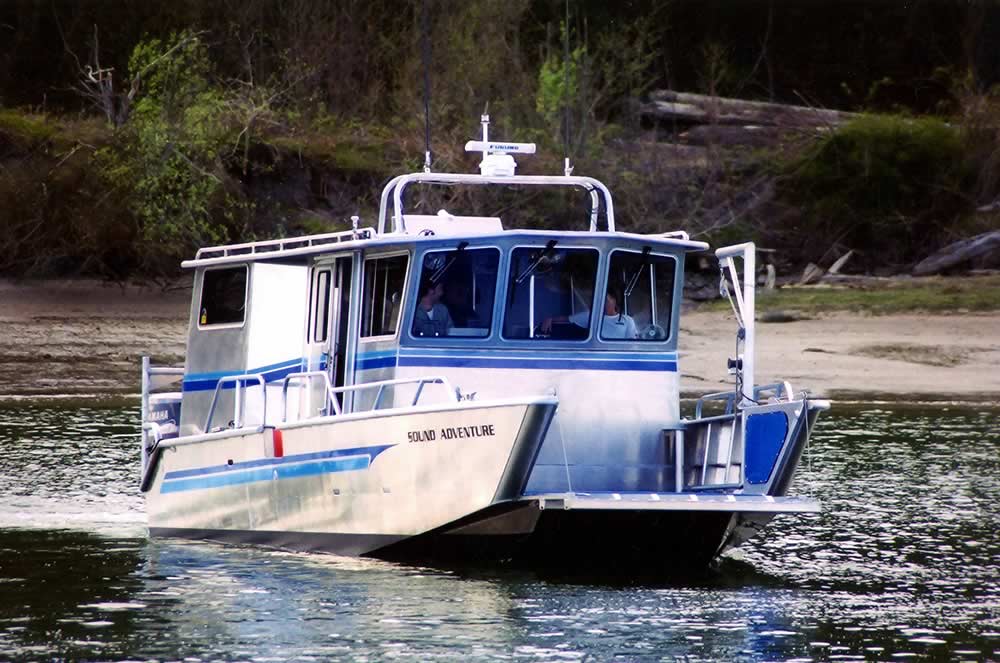 This new vessel sports 1,000hp powered by 4 Yamaha 250hp Saltwater Series Outboard Motors with custom hydraulic jack-lift plates.
This vessel cruises at 38 miles per hour, which is used for transporting clients to and from the wilderness.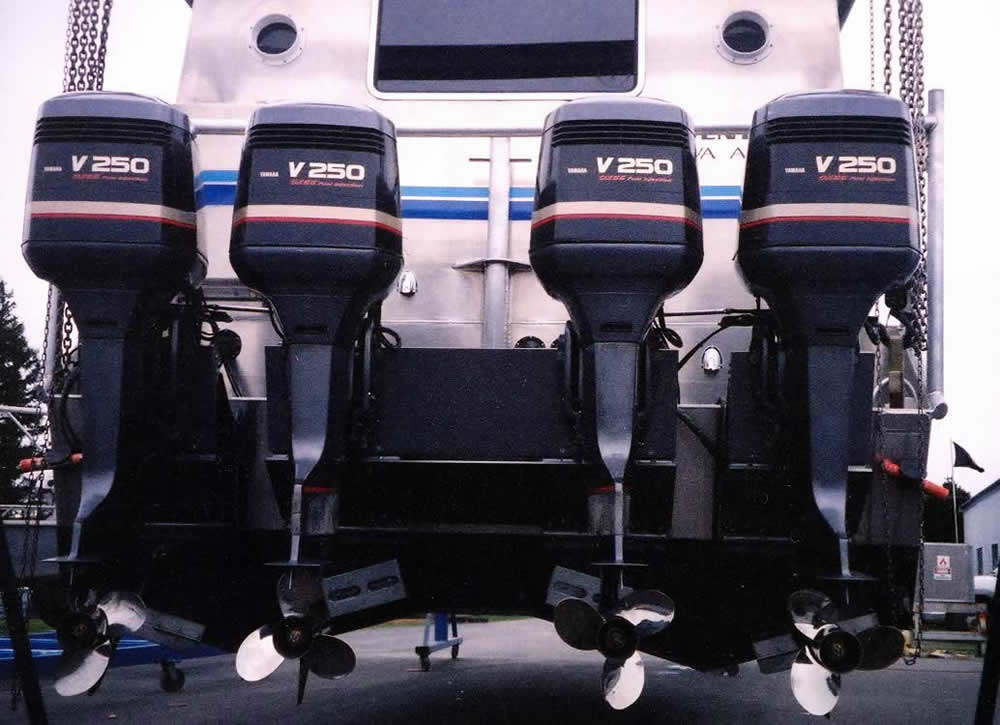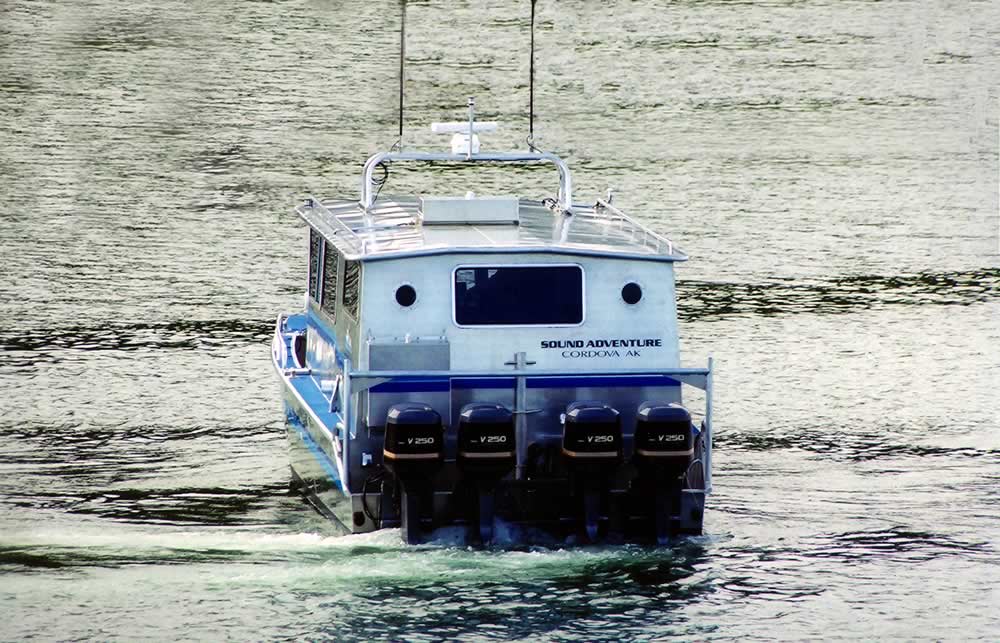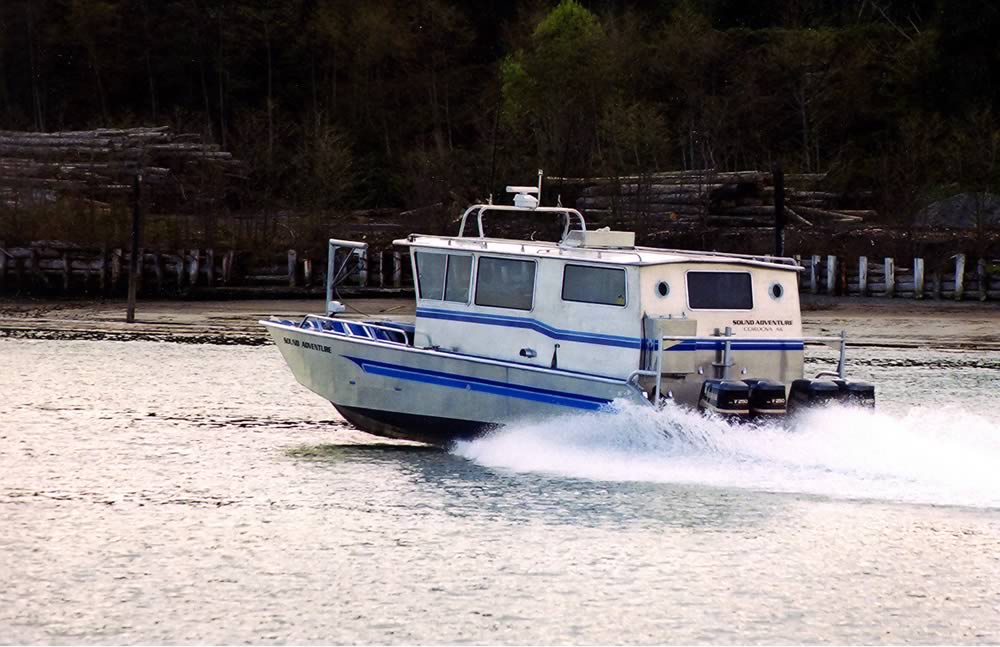 Sound Adventure with Raft and Kayak on board.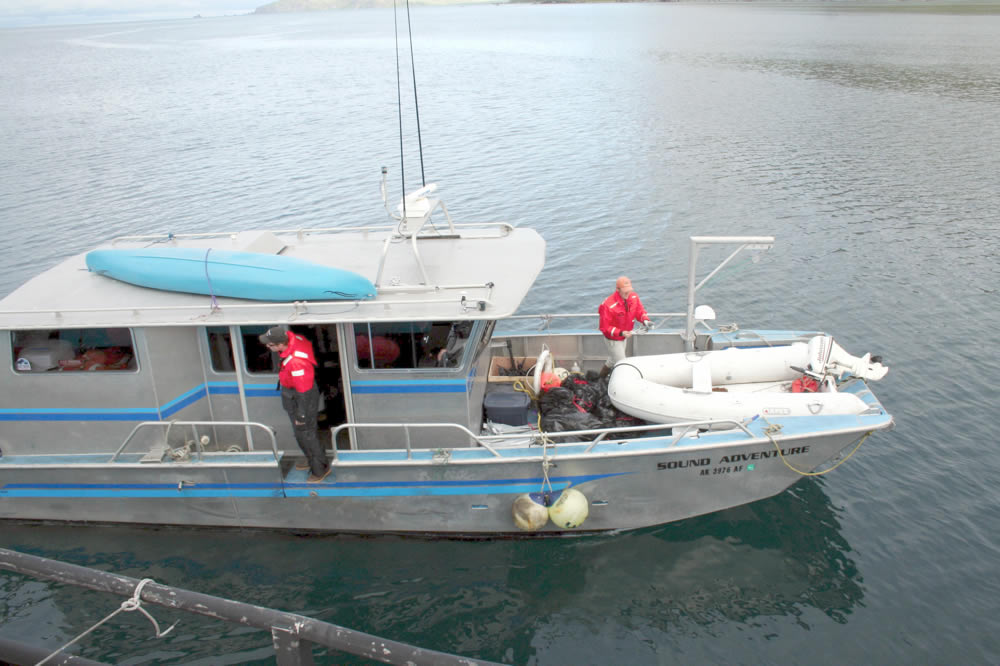 The vessel is equipped with a landing craft bow with an electric motor that drops the bow door down, providing easy access to the beach. The vessel only draws 14" of water fully loaded, making it possible to traverse shallow bays and rivers safely.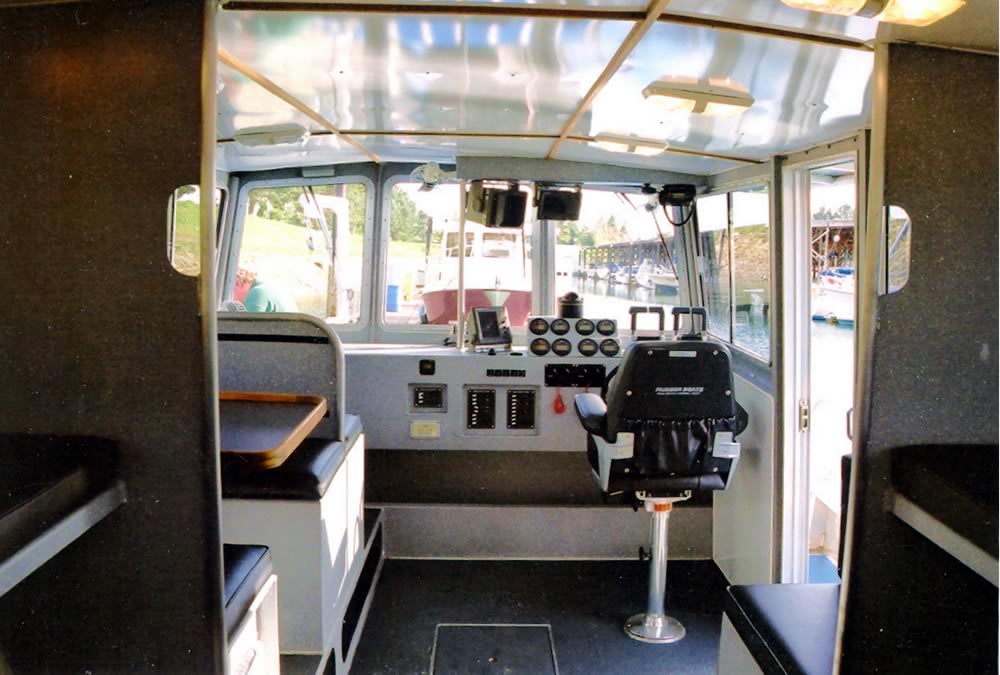 The M/V Sound Adventure is equipped with full electronics: Furuno Radar, Furuno GPS which is tied into a Nobeltec Satellite Navigation System, onboard computer, Furuno Color Depth Sounder, SEA 156 Marine VHF Radio and Motorola Iridium Satellite Phone (for emergency use only). To power the vessels electrical equipment a Prosine Inverter is utilized to convert 12volt into 110 power. The cabin is cleanly and efficiently heated by a Laser 30 Toyo Stove. The Sound Adventure is also equipped with 10 mustang survival suits, 10 Type 1 Life Jackets and has an onboard US Coast Guard Approved EPIRB.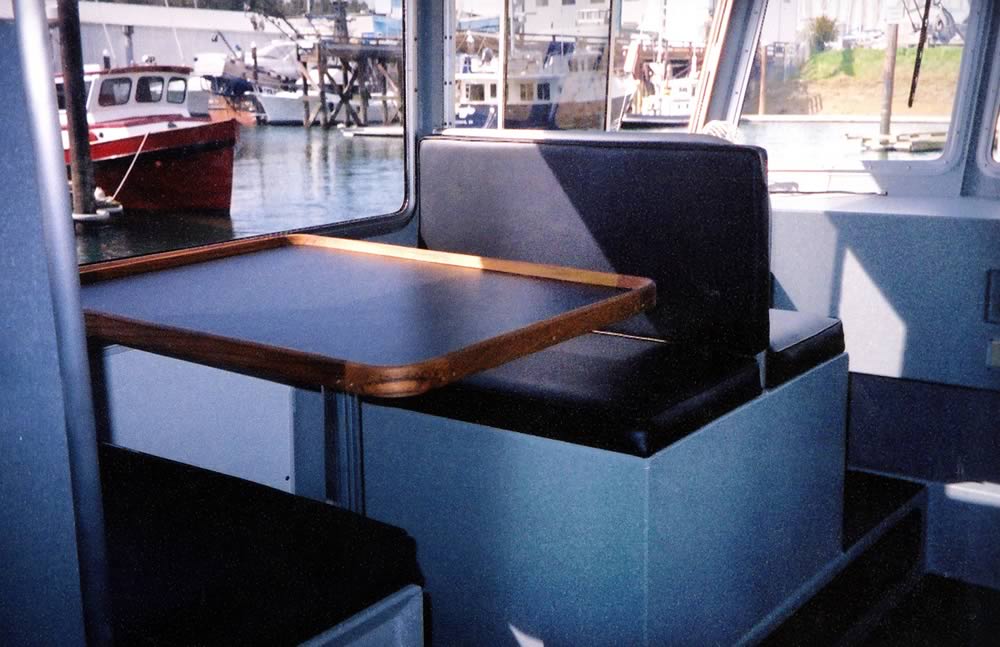 The vessel has a settee that seats 4 comfortably as well as seating for 8. The vessel also is equipped with six wide bunks for using the boat as a spike camp and being comfortable overnight while away from the 110' Alaskan Leader.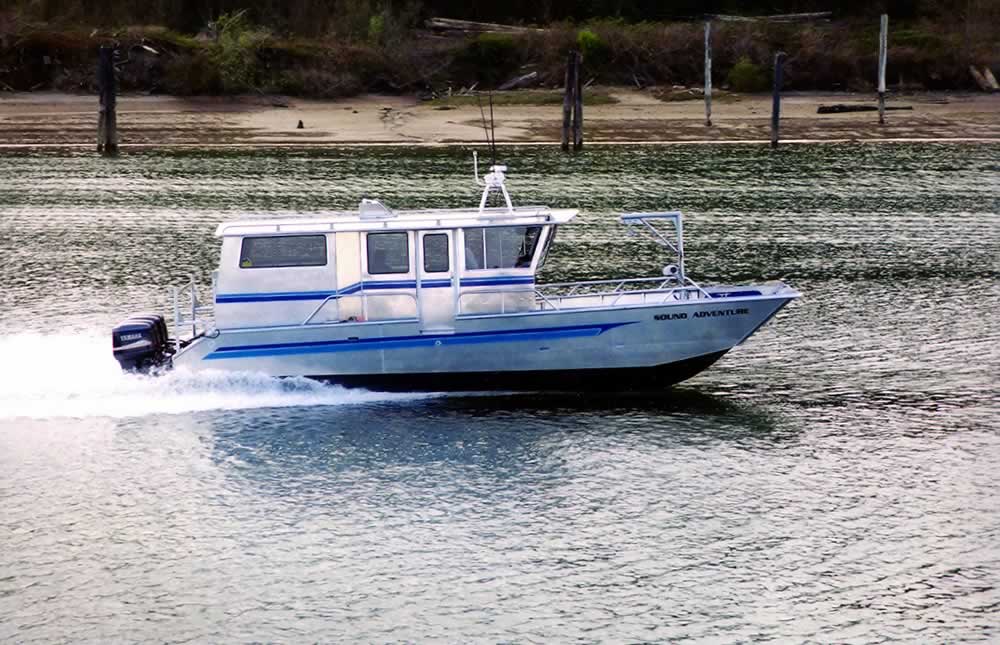 "Bill Munson has done an excellent job building the ultimate high-speed aluminum catamaran transport/research vessel for Alaska Leader Tours. The workmanship on this boat is second to none. With over 25 years of operating boats in the unpredictable waters of Alaska, this is the safest most comfortable auxiliary vessel that I ever had the pleasure to operate." --Captain D.